Mon – Fri
9 am – 5 pm
(last appt 3 pm)
Mon – Fri
9 am – 5 pm
(last appt 3 pm)
A-1 Best Service provides the best mobile lawn mower repair in Central Florida. Our at home mower repair saves you from loading and transporting your mower or tractor to a local shop and most often, reduces the equipment's down time! Local mower shops generally have on hand your equipment for a minimum of 2 weeks before they even begin to assess or perform repairs. Try us today!
OUR MOST COMMON EQUIPMENT SERVICED
Top notch repairs and maintenance to your outdoor equipment are addressed on site, at your home or business location. Our mobile workshop simply allows us to provide convenience at your door. Have a look at the equipment we most commonly service to see if we are right for you!
Professional
A-1 Best Service is professionally licensed and insured
Convenient
Convenient, at home service
American
We use parts made in the USA, whenever possible
Satisfaction
98% customer retention year after year
We, at A-1 Best Service, stand behind our work and offer a limited 30-day warranty. For full details, please reference the Terms & FAQ page. If you are experiencing a problem or have a complaint with services rendered, first and foremost, our truest of apologies. Allow us the opportunity to address and remedy your complaint &/or problem before leaving any negative reviews; please, call or email us.
As a customer of A-1 Best Service, meeting your needs and expectations is our number one priority; after all, our continued success revolves around the likes of our customer base!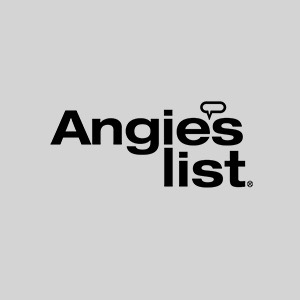 Leandra and/or Kristen scheduled my appointment and thoroughly explained the pricing so there would be no surprises. They answered all of my questions without hesitation. SUPERB service! On 06/22/20 Obie arrived for my scheduled appointment. He reviewed his findings with me, then proceeded to complete the work. In less than an hour he replaced a battery, sharpened and replaced blades, changed both oil, spark plugs and filters. Nothing short of AWESOME! Parts and labor for both mowers $300.00. On 06/25/20 I noticed black puffs of smoke and a choppy hesitation on my rider. I contacted Leandra and they scheduled a follow-up call for late afternoon 06/26/20. Caesar came and took a look. The only problem was me having the choke too high! Caesar did not make me feel incompetent; instead he explained how to avoid this in the future and gave me a few other pointers as well. I can't tell you how thankful I am to have found these wonderful people! By the way, even though they could have, they did not charge me anything for the call!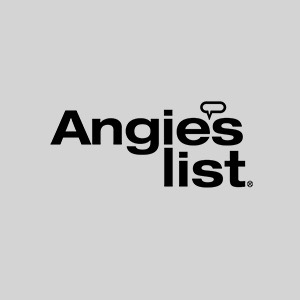 Caesar sharpened the blades on my Bushhog. He also replaced the blades on my Craftsman, and changed the oil and tuned it. Caesar did have to order a new carburetor for the lawn tractor which necessitated a return visit after the holidays. All in all, a very professional service!! Would absolutely hire again.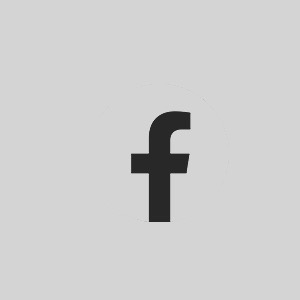 You we're very professional and quick. We will recommend your services to our friends.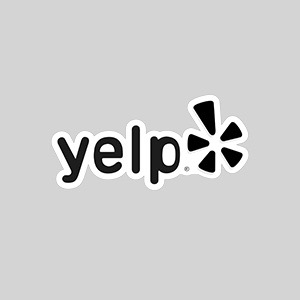 We had floods in our town and we lost our electricity. You and your team got us back up and running in no time. Thanks Avada!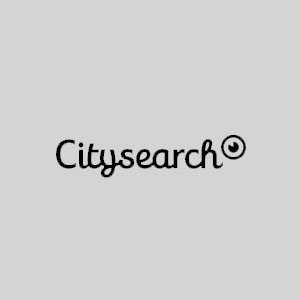 The fact that Caesar is mobile is invaluable – no losing your mower for days on end and paying transportation costs.He is punctual and reliable, thorough, and just a nice guy. He's always given us great service and sometimes even calls to say he can come earlier than scheduled if you can accommodate him. No surprise costs and he doesn't fix stuff that doesn't need fixing to bump up the costs 😉 We've recommended him to numerous friends with various types and brands of mower, and they've all been delighted.We've been using him for 2 years now and will definitely continue to do so. HIGHLY RECOMMENDED.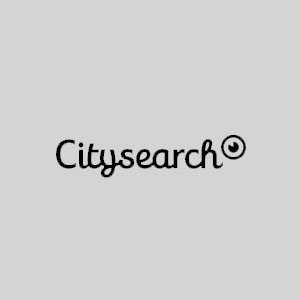 We are happy to leave a review for this A-1 Best Service; my husband and I had such a wonderful experience! We used to take our tractor into the Leesburg Dealer or have them come to us for service. The Dealer's prices were always so outrageous; that along with poor customer service had us looking for an alternative. After seeing A-1?s unit on the road, my husband called to schedule.
A-1 came to us and as they should, charged a service call fee but it is completely worth it, not to mention less than what we previously paid. They did a full tune up on our mower and finished within the hour – very impressed with the kind service and overall pricing! We will be using them again in the future and have requested they come out at the end of the mowing season to prep our mower for storage.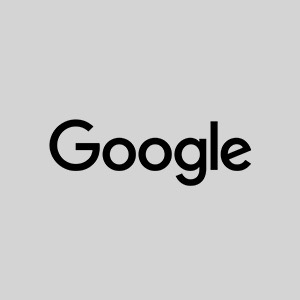 Called and got an appointment for a very convient time for me, then had Ceasar actually call the day of to say he could come early if I wanted. The work was done fast, it was done right and it was done with professionalism. I will sing the prasies of this company. They do what they say they are going to do for the price they tell you it will be. As a matter of fact, Ceasar was able to complete my job quicker than expected and I paid less then I had budgeted! Great Company.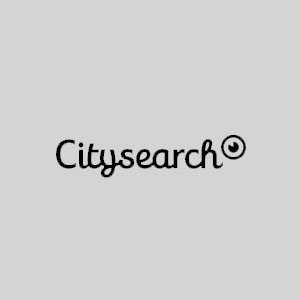 Top Notch Work at a fair price …. I live in New Smyrna Beach (about 50 miles from Eustis). All the local places I called were either booked for the next 2-3 weeks, or they couldn't pickup/deliver my rider mower. I called A1 Best Services, and they were at my house less than 48 hrs later.
I decided to test them with 3 mower repairs (1 rider, and 2 push mowers). The 2 push mowers hadn't ran in over a year. Within 2 hours of when the A1 Best Service repairman arrived, all three mowers were running like a top. Outstanding repair work, and a fair price. I would highly recommend this company.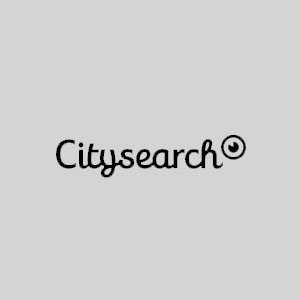 Received mower repair at my home in Howey-in-the-hills. They couldn't have made it any easier! I actually saw them while they were servicing my neighbor. He had everything readily available and offered to do the tune up on my rider after finishing my neighbors. I do not know anyone that offers same day service for repairs like this and am still amazed at how easy this was! Highly recommend!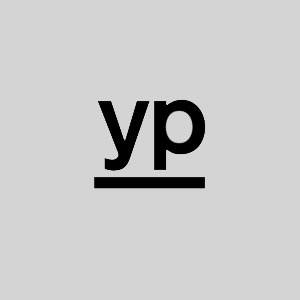 I am VERY happy with your company, from the initial call to completion of the job. The young lady I spoke to was pleasant and friendly, providing complete details on pricing and even things that could cause the price to increase. She even emailed me back when I asked for the costs in email for my wife. She said they would be here at 9:30 am but would call if it changed. at about 8:30 the man called and said it was running 30 minutes late, he was and did arrive at 10:00 am as promised. He did not try to up sell me he worked quickly and fixed my issues in a very professional manner. The cost? Right in line with what I was told and expected. This is how you run a business. They will be getting more work from me – Thank you!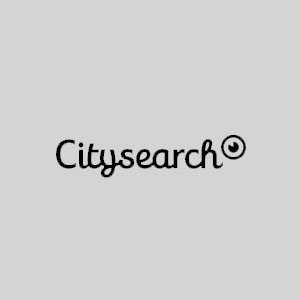 As a business owner myself, I tend to look for local businesses to support. A-1 Best Service is the third mobile mower service I've used. While the first two left a lot to be desired, my experience with A-1 was great. Without question, A-1 will be taking care of all of my future lawn mower needs. The owners are such a genuine, honest people. Their prices are excellent. Even if their prices went up, I'm a firm believe of you get what you pay for; I would gladly pay the premium for such an honest mechanic. Great businesses are hard to find these days. Well done!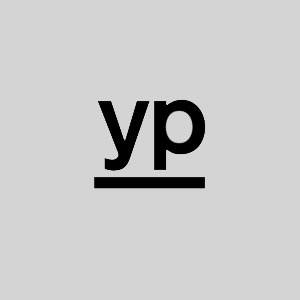 I had an appointment on Friday morning, he fit me in on Thursday afternoon. Had my mower fixed and I was able to mow that evening. Second time I have used him, I found a good lawn mower repair company and fair price!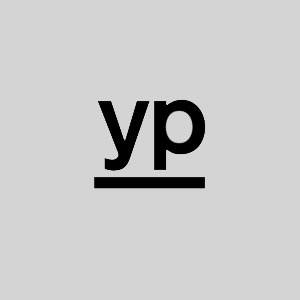 Quality service .. fast friendly reasonable rates all with the convenience of having mower serviced at home .. will use again and again.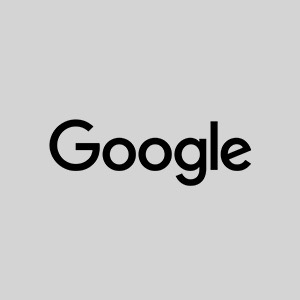 Caesar happened to being doing something over in Clermont, so when I called him he told me he could be to my house within 15 minutes. He came right over, repaired my lawn mower in the driveway, and then mowed my front lawn to test that the work was complete! BEST experience I have had in a long time with ANY company. I recommend this business with the utmost enthusiasm!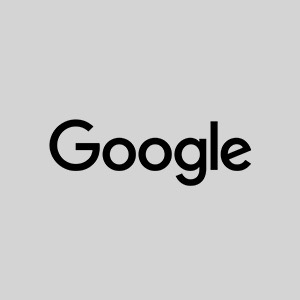 Cesar has been very helpful not only this time but when he first came out to service our lawn tractor. He is punctual, polite and very fair on his prices. I would recommend him to anyone that needs lawn mower/tractor service, especially if you are unable to take the mower to his shop.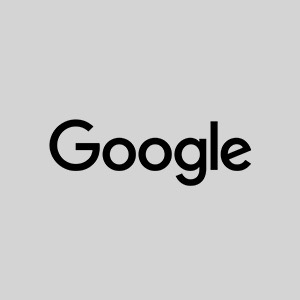 I can't thank them enough! I bought my mower used off Craigslist a few months back and when it broke down this weekend I did not have a clue what was wrong other then it kept cutting out and was smoking terribly…I found A-1 Best Service Mobile Tractor & Mower Repair online and gave them a call Tuesday and was set up for service on Wednesday. The mechanic came out to my home and diagnosed the problem. He showed me the damaged carburetor and air filter which was very nice. I could not believe he had everything in stock. After seeing it was the carburetor, I was sure he would have to come back. Boy was I wrong! The mower runs like a charm now. If you are like I with no way to transport your mower or love convenience, they are definitely worth it! Since I subscribe to both and not everyone does, I've gladly put my review for them on yellow pages and google.
Turned out to be a simple repair….plus had the blades sharpened….arrived as promised….and quickly completed. Caesar was a true professional and knows his trade. Will use again…and tell my neighbors about this service.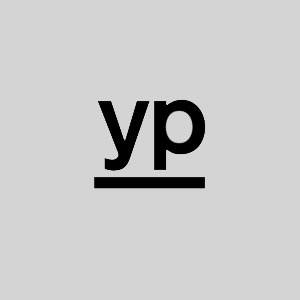 Received great service on our john Deere lx188…wife and I appreciate you coming all this way! Your set up is very nice and made things easy for us. Beyond 5 stars well deserved!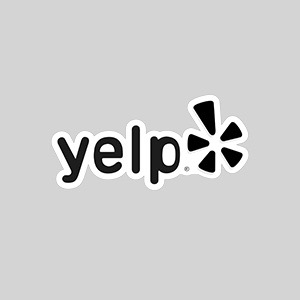 Never had a house call for a riding mower before and if this is the standard, I'm very happy. The folks communicated exceptionally well before the service call and treated us as normal people. Spoke so we could understand the issue and best of all, repaired our riding mower with minimal cost. I REALLY believe he could have charged more but didn't.
Thanks for doing a great job. If ever I have another problem, y'all are the first I call!!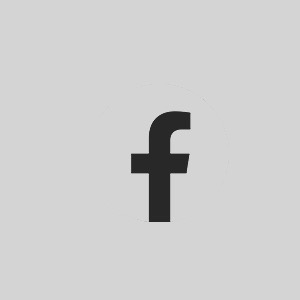 Had to post and say thank you for your wonderful, prompt and courteous service on our John Deere mower! It is so refreshing to have someone be here when they said they would be here and know what they are doing when they get here! Thank you, Caesar, for a job well done!! It is always a pleasure to see you.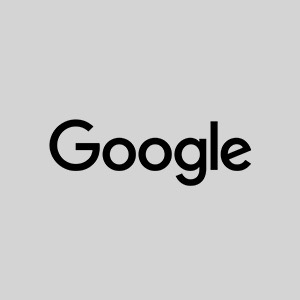 Over the years, I have had a number of problems with my John Deere riding mower. Initially, the dealer solved my repair problems. When the dealer closed, I was referred to A-1 Best Service Mobile Tractor & Mower Repair. As a result, I had a chance to meet Caesar and his family. Bottom line: if you want a customer service experience that is focused on getting the repair done correctly, this is the company to use. And, he comes to your home, saving you the time and effort to get your riding mower to a repair facility. Caesar has a wealth of experience and is able to correctly diagnose the problem and fix it. His daughters are part of the business and provide the scheduling and billing and are also superb. They are an incredible business and deserve the 5 star rating.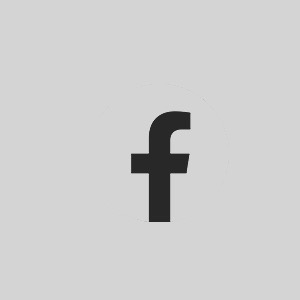 A-1 was recommended by a friend and I have not regretted having them work on my mower and will continue to use them, for they are dependable and most important, honest.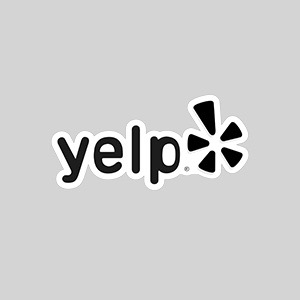 A-1 Best Service came to the house and fixed my Ford 1715 tractor. They were on time, gave a fair estimate and fixed my tractor. I will definitely use them in the future and recommend them without reservation! Great company.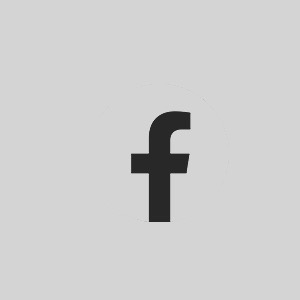 I have used A-1 Best Service many times over the past several years. They have come to my house (more than 60 miles away) to repair multiple types of lawn and farm equipment for multiple problems: Swisher rough-cut pull-behind trail cutter, John Deere Gator UTV, Swisher Trim-N-Mow cutter. They are very responsive, knowledgeable in all types of repairs, and are very easy to work with.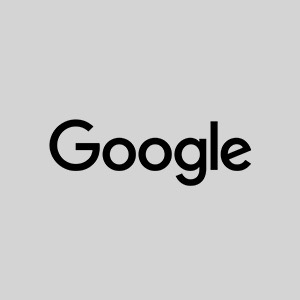 Caesar knows his stuff… tractors or mowers, he can fix it. Thoroughly enjoyed the service and will use them again and again.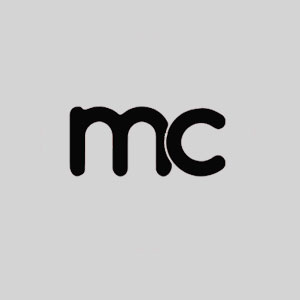 Thank you A1 for being easy and reasonable…our mule has never run better. My husband and I are very grateful for your services. Thank you, thank you!!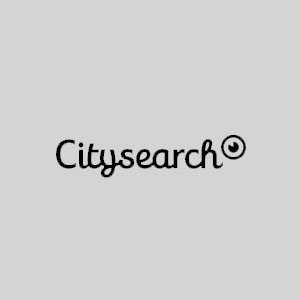 The fact that Caesar is mobile is invaluable – no losing your mower for days on end and paying transportation costs. He is punctual and reliable, thorough, and just a nice guy. He's always given us great service and sometimes even calls to say he can come earlier than scheduled if you can accommodate him. No surprise costs and he doesn't fix stuff that doesn't need fixing to bump up the costs 😉 We've recommended him to numerous friends with various types and brands of mower, and they've all been delighted. We've been using him for 2 years now and will definitely continue to do so. HIGHLY RECOMMENDED.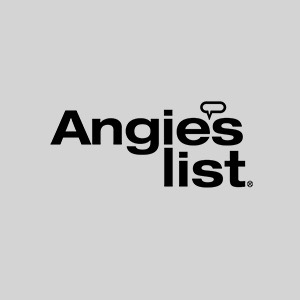 I needed a tune-up, blades sharpened and the traction control arms adjusted (I have a Toro Z turn). This was my first experience using a mobile lawn mower repair service and it was a great experience. I'll definitely use them again. Not only did it save me from loading up the mower and taking it somewhere the work was done in about 2 hours not days or weeks at a regular shop. He took his time to make sure everything was in order and only replaced items that needed it. He was also on-time and was able to accept my credit card on site. All-in-all a class "A" operation and highly recommend to anyone needing to have their mower serviced.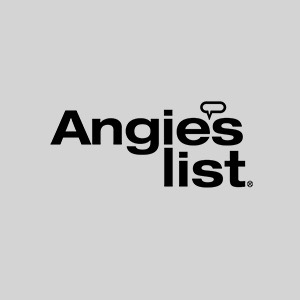 On 16 Jan, came to my house and thoroughly inspected my John Deere Gator UTV to determine why it was not starting. Determined I needed a new carburetor. Very responsive. Very fast. Because they received the carburetor within a week, they could have repaired my vehicle before 30 Jan, but they delayed at my request so I could schedule time off. I have used A-1 Best Service many times over the past several years. They have come to my house to repair multiple types of lawn and farm equipment for multiple problems: Swisher rough-cut pull-behind trail cutter, John Deere Gator UTV, Swisher Trim-N-Mow cutter. They are very responsive, knowledgeable in all types of repairs, and are very easy to work with.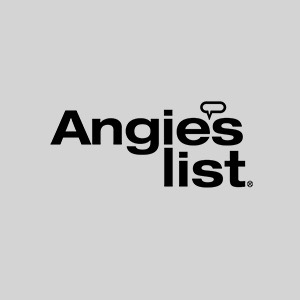 This is my regular service provider on all tractors, mowers and UTV and I would not use anyone else. Work is always performed beyond satisfaction.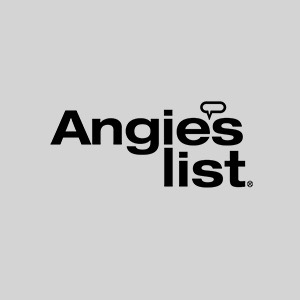 It could not have gone better. The first call and all contact was professional and courteous. They did what they promised every step of the way. I have no reason to look for any other mobile mower repair service even if it was less financially. I had used another service prior and there is no comparison. The trust and value of services will keep A-1 Mower Repair my one and only repair service.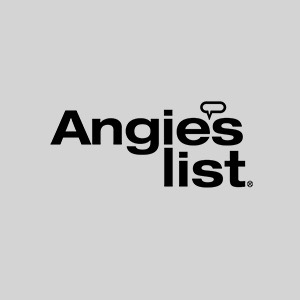 The service was very professional. The diagnosis showed the need to replace a gasket to stop the oil leak requiring the engine to be removed from the frame it sat it in. By having to remove it other additional connections with the engine and generator were necessary.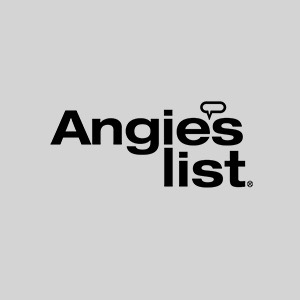 Winterize my John Deer 42 in cut long mower, as well as balanced the blade deck and changed a belt. It was great. The gentleman greased all my sites. changed the fuel filter, air filter, drive belt , check the battery and put treatment in the fuel tank so I would not have to drain the fuel for the winter. It was wonderful not to have to load my lawn mower up to get it serviced.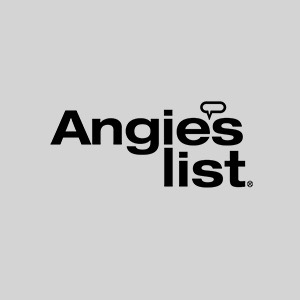 Serviced Farmtrac Diesel Tractor and Bush Hog. Called them out to do oil and hydraulics as well as lube and filters. Caesar is very knowledgeable and when we discussed the vibration in my Bush Hog, he knew exactly what to do. Took two trips out, but my tractor is in perfect shape and I will definitely call them out again.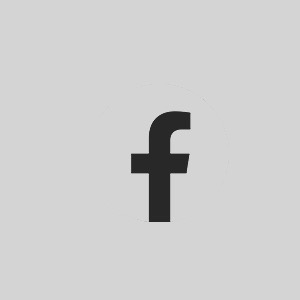 We have used A-1 for many years. Anytime anything goes wrong with our John Deere, we call A-1 Best Service and they have always fixed the problem. Usually it is for maintenance, replace a tire, sharpen blades but the last and time we had a major problem with the steering and had to have the whole front steering replaced. It took a bit more time as we had to wait for a special part (and Caesar had to take his own personal time to hunt down the part) but, even with that, it was done as promptly as possible and you cannot ask for better service, quality work and genuine friendly people to help you. The prices are extremely reasonable too!
A-1 was a pleasure to work with, called them up and they took care of the problem. A company that does what they say, on time, excellent service, call back with up dates, etc.
Think I found you folks on a web search….and was really happy I found you guys….young lady in the office was especially helpful and when Caesar came to the house for the repairs….was totally impressed with this mans knowledge. Plus…had a great conversation as well. Have your business card and info saved….in case I need you again.
Just a note to thank you for prompt, efficient and quality work. Caesar has serviced my mower in the past, and is always friendly and informative regarding the operation of my mower. I will recommend your services to my area residents.
I was extremely pleased with your performance and it was a pleasure to meet Caesar! I have recommended you to several neighbors and I think two of them have already been helped by you. Nice to know you are there if I need you!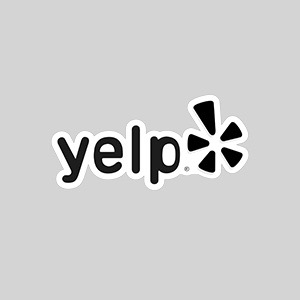 Great service, very convenient to have home service on my lawn tractor, pricing is very fair, and work is done efficiently and quickly. I would highly recommend this company and their services.
Very nice mobile mower service. Caesar was punctual and very knowledgeable. Got the mower fixed quickly. The appointment scheduling was very professional as well. Two thumbs up on this company!
Your company's customer service is fantastic. I just want you to know that in this day and age, it's a rare find. Caesar is a wonderful man and appears to be very knowledgeable. I also wanted to let you know that the homemakers group here in Geneva that my mother is a member to, is putting together a local "Angies List" with company's that they personally have used and would recommend. I shared my experience with my mother and she offered to put your company on the list. I hope it brings more business your way. Keep up the good work.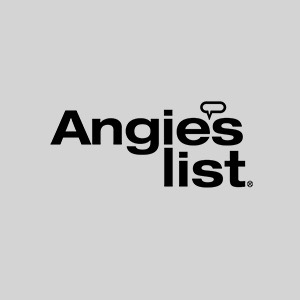 Full service of tractor lawn mower and repair: Very professional. Estimate was accurate for what we paid. Service repair person exceptional. Highly recommend A-1 for communication and service. They have our loyalty! Excellent job.
Thank you for the excellent service and the wonderful gentleman who carried out the work. Happy Thanksgiving!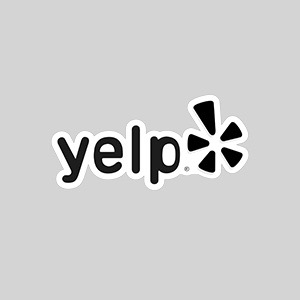 I have used Caesar's A-1 Best Service for many years to repair our John Deere riding mower. To put it simply he is the best at what he does. He is friendly, prompt, courteous and above all honest. I highly recommend him to anyone that needs service on mowing equipment, both large and small. As you know it is not always easy to take your equipment in for a repair and know that you will not be overcharged, let alone have the repair done right. He does it right the first time and is very reasonable on what he charges for his services.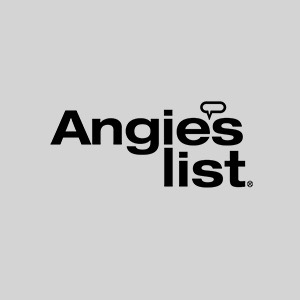 Performed a complete servicing of my John Deere lawn tractor to include changing the oil and oil filter, the air filter, greasing all fittings, oiling moving parts, sharpening the blades and inflating the tires to the proper PSI. He also changed the oil in my gas-powered Troy-Bilt edger.
Caesar comes to your location to do all the work. You can make an appointment on line or by phone. Very efficient and easy to do. He arrived exactly on time and it was a pleasure to watch him work. He is extremely knowledgeable about lawn tractors and does professional work. His van has every conceivable tool and supplies to ensure the work can be quickly and efficiently completed at your location. I have recommended him to many of my neighbors and they are now using his services to fix or maintain their lawn tractors. He is a gentleman and I thoroughly enjoy talking with him while he is doing the work. And of course, his work this time was most excellent.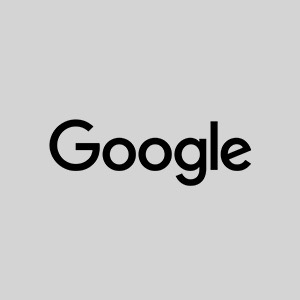 The at-home service provided by A-1 is nothing less than exceptional. Caesar called ahead and arrived early on the appointment day. My John Deere mower needed a annual service and tune-up. Caesar explained the steps he was taking along the way, offered some options, and completed the process in just over an hour. He took the time to answer a couple of questions I had as well. I had expected to pay a premium for the convenience of this service but the cost was considerably less than what I paid in the past at the John Deere dealership. Turn-around time at the dealership is five to seven days for a similar service. May have hit it just right but my mower was tuned up and ready to go within 48 hours of making the initial service call to A-1. I cannot overstate the convenience and quality of this service. I highly recommend A-1 and will certainly use them for my annual services from now on.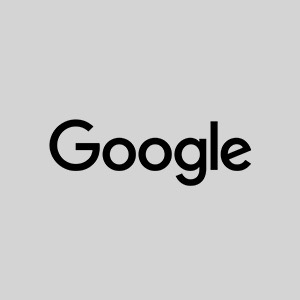 The mechanic replace the drive belt on my Troy-Bilt in way less time than I had estimated and he charged me about half of the estimate plus he sharpened my blades for no extra charge very handy service all done right in my driveway.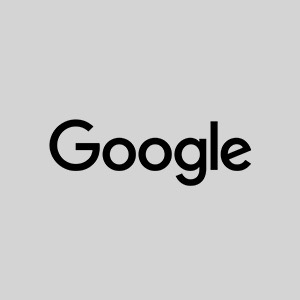 As in the past, scheduled routine maintenance with A-1 Best. Caesar arrived at the beginning of the scheduled service time window. At his arrival, I asked if my John Deere mower deck could be raised beyond the highest setting. A lawn service I had employed while recovering from surgery indicated that I was cutting the lawn too short. Caesar immediately set about assessing and adjusting the mower deck height to give me an additional 1/2 inch. He then completed the maintenance. The job was done in no time and the charges were most reasonable. There is no doubt when a repair is needed or routine service is due, A-1 Best Service will be scheduled.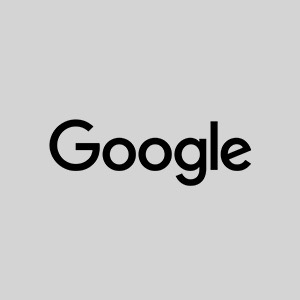 Needed a tune-up and clutch on my riding lawn mower. Caesar is a smart mechanic and knowledgeable about his trade. On time, efficient and reasonable prices. I highly recommend him.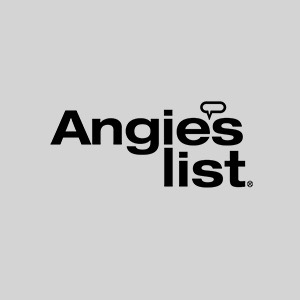 I had scheduled my appointment online and within a few hours had an estimate of what the charges would be. Caesar charges a service call fee that is based on zip code. He had to come a long way from Eustis to work on my mower so the fee was most of the cost. I would gladly pay it again. There was excellent communication from the get go. I had no worries about what the charges were going to be (they ended up being lower than expected) and if he was going to show. He called me to tell me he was running a little behind due to traffic so I wasn't left wondering if he was going to show. When he arrived he got straight to work and kicked out the installation in a fraction of the time it would have taken me to do it. He was friendly and courteous and I would certainly do business with him again.
Second or third time I have used A-1 Best Service. Great service, knowledgeable, reasonably priced. You can't trailer your riding mower to the repair shop for less than the A-1 Best Service can come to your home and fix your mower. Really good and knowledgeable mechanic.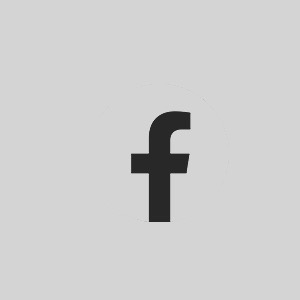 Caesar was on time for appointments and did great work. I appreciated his expertise and help to keep my mower running smoothly. And not having to trailer the mower to get it serviced took less time and money. Thanks.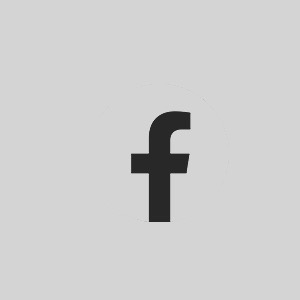 They are the best. Service is prompt and always comes when service is scheduled. I have been using them for years. They are honest and fair in costs.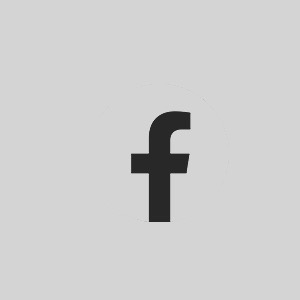 Great service. My mower was repaired quickly and on time right in my driveway. Definitely beats leaving it in a mower shop for a few weeks waiting for it to be seen! I will use A1 again for sure!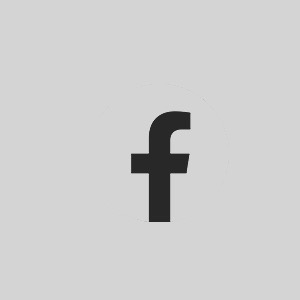 Excellent service both times he came. The cost was great, and not having to load the mower up and transport for service was wonderful.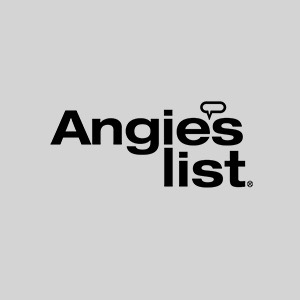 Excellent Service Man was very knowledgeable, and gave me tips to keep my generator in good shape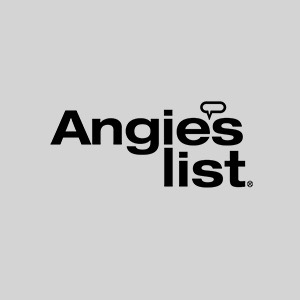 Cable replaced in about 1/2 hr. Very Professional!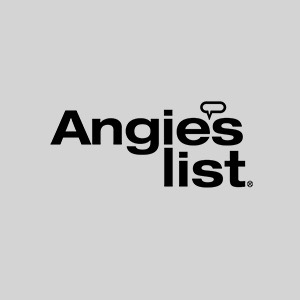 Fixed safety switch, change oil and filter, and replace battery on Sears riding mower. Mower now starts and operates well.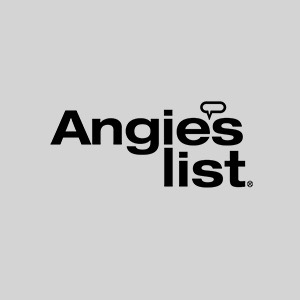 Caesar showed up right on time & fixed both pieces of equipment. He clearly knew what he was doing! Excellent service at a competitive price. I will contact them whenever I need additional services.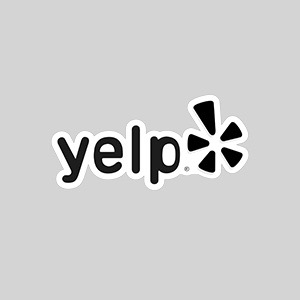 If you are looking for someone to come to your home to provide repair & maintenance to your riding mower, then you've found the Best in Town! YES, most of us can not transport a large riding mower, and every so often you need a pro to fix a problem. Look no further because Caesar is awesome. He will get the job done ….
Customers are looking for one thing: Provide a Service, for a Fair Price, & handle it Professionally. A-1 Mower is all that & more. You won't be disappointed & tell all your friends about this most convenient service in Lake County FL.
I have no complaints but only praise for the individual. This was the second time I have had to use your service and should the need arise I surely will call for your service again!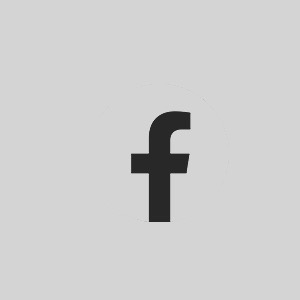 I can't say enough good things about Caesar and his performance in maintaining my lawn equipment. I have used him for several years now and highly recommend him to anyone who wants top notch service. A pleasure to know him and trust in his expertise.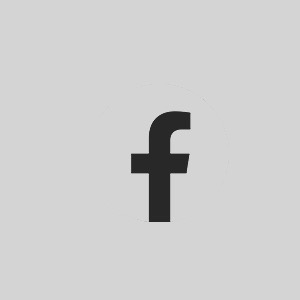 I enjoyed the fact that Caesar came right to my house, he was on time and quick to figure out the problem. The only thing I can say is the waiting period for him to come out was rather long, however, we've used him before and will continue to use him. He knows his stuff!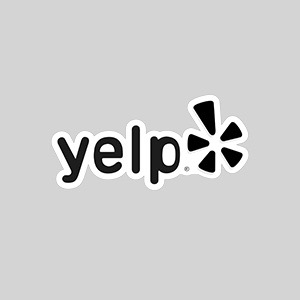 The service was great. Caesar did a great job and solved my starting problem in a timely and professional manor. I would recommend this service to anyone who is having a problem with a tractor or mower. The best thing is that he comes to your site and you do not have to carry your equipment anywhere. Glad to have found him and will continue to use him.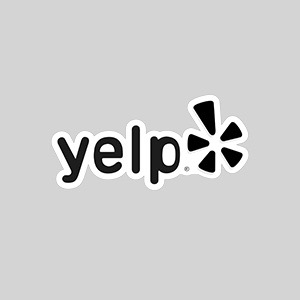 Serviceman arrived early, was professional and had excellent people skills. He was very responsive to my questions and was extremely knowledgeable in his area expertise. Moreover, they were very flexible and managed to service my mower despite a busy appointment schedule. Phone calls were responded to in a timely manner and provided me with the information I requested. This company should be emulated by anyone in the service industry! Thank You A-1 Service. If you have mower that needs repair this company should be the one you call.
Service man came out on time with all the needed parts and fixed my generator and riding mower. He didn't leave until he saw that both were working. Great experience, highly recommend!!
Great service, Caesar is one of the best and their home service is hard to beat. Book early, they get busy fast.
I have used A-1 for my lawn tractor and will use them again without any doubt. Their professional knowledge is beyond question and the guy that worked on my tractor was such a nice and pleasant man. Their estimate for the major work I needed was spot on (within $20) and they were prompt and did not waste any time getting the job done. Definitely a five star service.
As a way of saying thank you for choosing our services, we'd like to share with you discounts and savings via our newsletter. Simply sign up and you may receive quarterly updates, discounts, and promotions through email. Never will we sell or share your information.
Mon – Fri
9 am – 5 pm
(last appt 3 pm)
Mon – Fri
9 am – 5 pm
(last appt 3 pm)